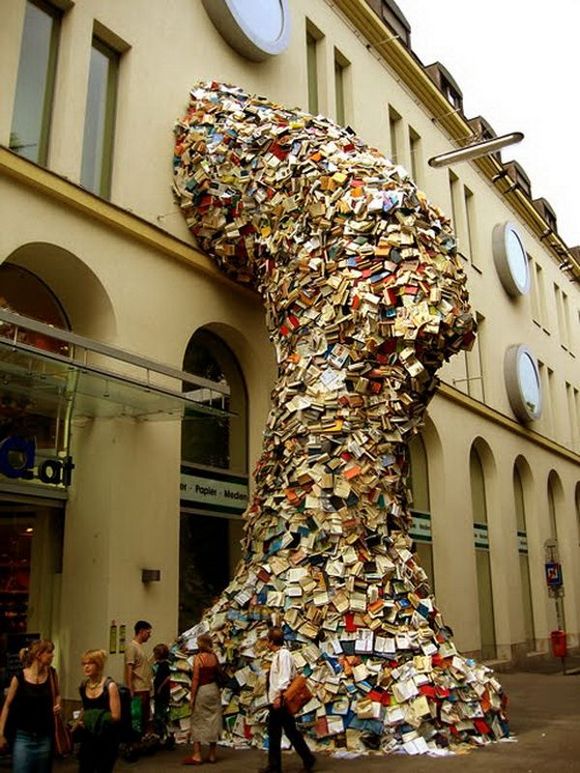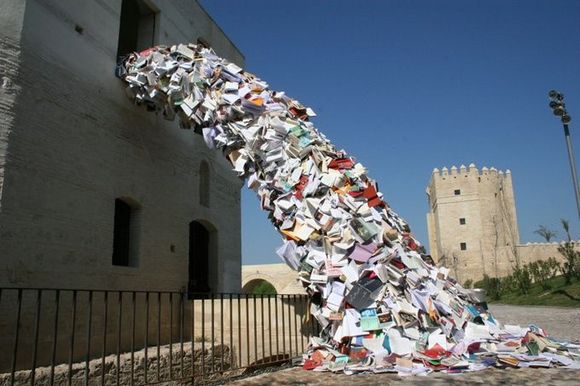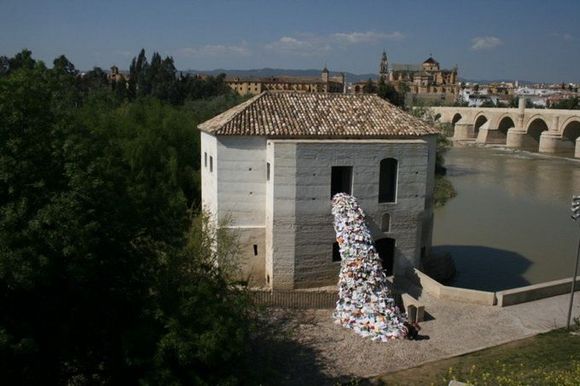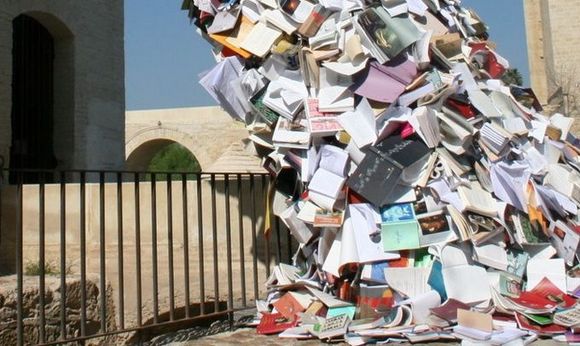 BIOGRAPHY
http://www.aptglobal.org/en/Artists/Page/10080/Alicia-Martin
Alicia Martín, born in 1964, currently lives and works in Madrid. Martín has a degree in Fine Arts from the Complutense University of Madrid. She has participated in solo exhibitions since 2001 and has made site-specific works in France, Italy, Netherlands, Austria, Mexico, Colombia, Russia and Spain.
A selection of interventions include MARCA, Museo delle Arti di Catanzaro, Italy (2013); Museum Meermanno, House of book. Den Haag, Holland. Auditorium parco Della música, Fondazione Musica Per Roma, Italy. Ciudad de La Cultura, Santiago de Compostela, Spain (2012); Librerias Gandhi, México D.F, México (2011); Centro de Arte de Alcobendas, Madrid, Spain (2010); Molina de San Antonio, Córdoba, Spain (2009); Prize Goncourt del Lycees (Fnac- Montparnasse), París y Ville de Rennes, France (2007); Ok Centrum. Kulturhauptstadt Eurpeas. Linz, Austria (2007); Le Creux de L´enfer. Centre d´art contemporain. Thiers, France (2004); Palacio de Linares, Casa de América, Madrid . Museum Koldo Mitzelena San Sebastián, Spain (2003); Casa Encendida, Madrid, Spain (2002).
Select group exhibitions include "Hospitalidad y tolerancia", del BIACS – 1º Bienal International in Sevilla, Spain (2004); "The Real Royal Trip" PS1 New York. "Xpert Écheme" Tokio Designer Week. Tokio (2pp3). "Monocanal " Museo Nacional de Arte Reina Sofía de Madrid, Spain (2003); "Ofelias y Ulises" (en torno al Arte Español Contemporáneo) in Venice,Italy, IMAGO 2001 – University of Salamanca, Spain (2001); "Voilá. Le monde Dans le téte", Musée dÁrt Moderne de la Ville de París (2000).
Martín's
work is part of numerous collections worldwide such as Museo Patio Herreriano (Valladolid), Instituto Valenciano de Arte Moderno, IVAM (Valencia), Museo Artium (Vitoria), Colección Diputación de Cantabria (Santander), Museo de Arte Contemporáneo de Castilla y León, MUSAC (León), Colección Banco de España (Madrid), Centro Galego de Arte Moderno, CGAC (Santiago de Compostela), Colección Ciudad de la Cultura (Santiago de Compostela), Caldic Collectie B. V. (Rotterdam), Bibliotheca Alexandrina (Egypt), Colecction FNAC, (París), Museo Nacional Centro de Arte Reina Sofía (Madrid) and others.