Tuesday, January 13, 2015
Posted by

Auntie_Nanuuq
at 6:17 PM
0 comments

Monday, January 5, 2015
Murder on the Links: Poirot
★
This book is not only a mystery, but it is about relationships & romance. As most all Christie's mysteries are about relationships, that of the victim to the suspects and the murderer(s), as well as the friendships the detectives have their co-detectives.
M. Poirot receives an extraordinary letter from businessman M. Renauld: "For God's sake, come!" Poirot and Hastings go to Renauld's home, only to find that Renauld had been murdered that morning. Meeting them at the gate is Marthe, the girl M. Poirot noted has "anxious eyes".
Madame Renauld was tied up and her husband taken away. Entry to the house was through the open front door. Renauld's body was found, stabbed in the back, in a newly-dug pit that was to serve as a sand bunker of the adjacent golf course. Renauld had sent his son Jack away on business to South America; given the chauffeur a holiday; his secretary, Gabriel Stoner, remains in England, leaving three female servants in the house.
A servant reported that neighbor Madame Daubreuil, the mother of Marthe, (had paid two hundred thousand francs into her bank account in recent weeks) visited M. Renauld after Madame Renauld had retired for the night but another servant contended it was an unknown woman who came the day before, whom Renauld urged to "leave now".
At the scene of crime there was: a smashed watch; a long piece of lead pipe; a love letter signed by "Bella"; the fragment of a check with the name "Duveen"; and the murder weapon (a letter opener used as a dagger). Renauld changed his will two weeks before, leaving almost everything to his wife and nothing to his son.
While the M. Poirot, the French magistrate and police do their work, Monsieur Giraud of the Sûreté joins them and is overtly hostile to M.Poirot and the rest of the team.
Hastings had previously encountered a young lady whom he named "Cinderella" on a train to Calais and fell in love with her. She later turned up at the links and asked Hastings to be shown the scene of the crime. Like the great azz Hastings is, he left her alone at the scene of the crime and she absconded with the murder weapon.
Jack Renauld returns home, his ship having been delayed. Jack admits to arguing with his father over who he wants to marry, but shows he is unaware of the change in the will. Marthe is the girl in question, considered unsuitable to both his parents.
Meanwhile when M. Poirot is away, another body was found with the same dagger in his heart. No one recognizes the well–dressed man who, by his hands, could be a tramp. It is found that the man died before Renauld's murder. When M. Poirot examined the new corpse with the doctor they find that the man died of an epileptic fit and was stabbed after death.
So the book goes on & on, with many side clues, investigations, & romantic involvement. The characters are not likable and most of the dialog between M. Poirot & Hastings is imbecilic blathering.
-------------------------------------------------------------------------------------
They Do It With Mirrors: Marple
★ ★ ★ ★
A family running a psychiatric "Reform College" for juvenile offenders is thrown into a tizzy when a visiting trustee is murdered in his room, the head of the family & reform college is "attacked" by one of his "patients" behind closed doors with the family listening, and the matriarch is seemingly being poisoned.
Two more murders take place; another of the stepsons & a youthful offender who both seem to know something they shouldn't...
Before any of this happens Miss Marple is sent down by Ruth van Rydock (an former school chum) to make sure that their mutual former school chum, Carrie Louise (Matriarch) is safe... When Ruth last stayed w/ Carrie Louise there had been a sense of impending trouble brewing.
The family was a definitely odd group of people, being mostly adopted: with the natural daughter being a sour, jealous woman; the Italian dramatic granddaughter being from an adopted mother (whose grandmother was a convicted murderess) & her unhappy husband (a simple man from the mid-west u.s.); an older stepson by Carrie Louise's first marriage; two other stepsons from a second marriage both in love w/ the granddaughter and wanting to marry her; and the newly arrived out-of-place ranting young man suffering from persecution & delusional syndrome.
I liked the mystery and the story (a twist on the locked door conundrum), but I didn't take too much to the characters, so I knocked this down a star.
---------------------------------------------------------------------------------------
Murder in the Mews: 4 Poirot Stories
★ ★ ★
I found the stories to be odd and can not say I really liked any except the 3rd story.
1. Murder in the Mews: Poirot joins Inspector Japp at the scene of a murder, posed to look as a suicide. Mrs Allen shot herself during a fireworks display and was found the following morning by her roommate, Miss Plenderlieth, in her bedroom behind a locked door.

It seems as though Mrs Allen had a visitor of dubious reputation and was being blackmailed by the man who was seen at the scene of the crime during the fireworks display.
2. The Incredible Theft: A house party is underway with a large variety of guests including: Lord Charles (the engineer of a new bomber), his secretary, an MP (Sir George Carrington), his wife, his son, & the dubious Mrs. Macatta (a suspected spy).
After dinner Lord Charles & sir George stroll the grounds and then go into the study where the secretary has laid out the plans for the bomber, only to find the plans stolen.
Who stole the plans out from plain sight?

3. Dead Man's Mirror: Sir Gervase Chevenix-Gore having written to M. Poirot, imploring him to come help him before it is too late is found dead in his study prior to dinner. It appears to be suicide, with the bullet hitting the mirror as the main clue. Everyone heard the shot, but no one recognized it for what it was.
The family all had reasons for wanting Sir Gervase dead, he was a controlling despot more concerned with pride of family name than care of his family and his family resented his control of them.
Of all the stories this is the one I liked.... I liked the characters, the plot, the twists, & the romances.
4. Triangle at Rhodes:
While on holiday during the off season M. Poirot an overtly observed love triangle turned deadly. However the victim was not who the other guests supposed it would be.
The sleight of hand, an unobserved triangle, and "wrong" victim are all sorted out by M. Poirot.
This was my least favorite of all. I didn't like the characters, the story was not involved enough and it left me wanting.....
-----------------------------------------------------------------------------------------------------
Why Didn't They Ask Evans: Bobby & Frankie
★ ★
There were many twisted "relationships" in the book, a few false romances, trickery & a supposed happy ending:
From Wikipedia:
"Bobby Jones is playing golf with Dr Thomas in the Welsh seaside town of Marchbolt. Seeking the golf ball he hit over the cliff edge, he sees a man lying below. The doctor says the man is fatally injured and seeks help. Bobby stays with the man, who briefly regains consciousness, says "Why didn't they ask Evans?", and then dies. Bobby found a photograph of a beautiful woman in the man's coat pocket, but no identification. Roger Bassington-ffrench, wearing plus fours, offers to stay with the body so Bobby can play the organ at his father's church.
The dead man is identified as Alex Pritchard by his sister, Amelia Cayman, at the inquest. She is said to be the woman in the photograph; Bobby wonders how such a beautiful girl could become such a coarse older woman. After the inquest, Mrs Cayman and her husband want to know if Pritchard had any last words. Bobby says that he did not. Later, when talking with his friend Frankie (Lady Frances Derwent), Bobby remembers that Pritchard did have last words and writes to the Caymans to tell them.
Bobby receives and rejects an unexpected job offer from a firm in Buenos Aires. Soon afterwards Bobby nearly dies after drinking from a poisoned bottle of beer. The local police do not pursue this. Frankie thinks Bobby is targeted for murder. Bobby agrees when he sees the issue of the local paper with the photograph used to find Pritchard's sister. Bobby sees that is not the one he found in the dead man's pocket. He and Frankie realize that Bassington-ffrench swapped the photographs and that Mrs Cayman is not related to the dead man at all. Bobby and Frankie search for Bassington-ffrench. They trace him to Merroway Court in Hampshire, owned by his brother Henry and Henry's wife Sylvia. They stage a car accident outside the house with the help of a doctor friend so that Frankie, feigning injury, will be invited to stay to recover. Frankie produces a newspaper cutting about the mysterious dead man; Sylvia remarks that he looks like Alan Carstairs. He is a traveler and big-game hunter who was a friend of John Savage, a millionaire who had killed himself after learning he had terminal cancer. Frankie meets two neighbours of the Bassington-ffrenches – Dr Nicholson and his younger wife, Moira. Dr Nicholson runs a local sanatorium. Frankie writes to Bobby and gets him to investigate the establishment. On the grounds at night, Bobby encounters a girl who says that she fears for her life; she is the original of the photograph that Bobby found in the dead man's pocket. Several days later, the girl, Moira Nicholson, turns up at the local inn where Bobby stays in his disguise as Frankie's chauffeur. She says her husband is trying to kill her and says she knew Alan Carstairs before her marriage to the doctor. Bobby introduces her to Frankie. Moira suggests that they ask Roger if he took the photograph from the body of the dead man. At the next opportunity, Frankie asks. Roger admits that he took the photo, recognizing Moira and wanting to avoid scandal for her....."
I didn't like the book as it was all so much going on and in a "breathless" manner. The characters were rather gullible. The romance & the relationships were very convoluted....
-------------------------------------------------------------------------------------------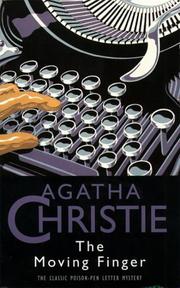 The Moving Finger: Marple
★ ★ ★ ★
Jerry Burton (a pilot recuperating) and his sister Joanna have let a house in the quiet village of Lymstock.... Soon they are victims of poison pen letters, as are most of their neighbors.
When the mother of the odd & unwanted young Megan commits suicide and her maid is poisoned, the village is thrown into even more of a frenzy of accusations & suspicions...
The vicar's wife, who with her acid tongue & pronouncements, is not above suspicion herself, calls in her friend Miss Marple to help solve the problems.

Meanwhile Jerry not only takes a keen interest in Megan and is surprised find his interest to be romantic, but an even keener interest in solving the crimes.
When Megan decides to blackmail her stepfather (at the behest of Miss Marple) the solution of the poison pen letters & the murder is solved.

I liked the mystery, the plot, the romance, and the twists made for good reading, but I found Miss Marple's intervention too pat.
------------------------------------------------------------------------------------
Mysterious Affair at Styles: Poirot
★ ★ ★ ★
From Wikipedia http://en.wikipedia.org/wiki/The_Mysterious_Affair_at_Styles
"..... Upon her husband's death, the wealthy widow, Emily Cavendish, inherited a life estate in Styles as well as the outright inheritance of the larger part of the late Mr. Cavendish's income. Mrs. Cavendish became Mrs. Inglethorp upon her recent marriage to a younger man, Alfred Inglethorp. Emily's two stepsons, John and Lawrence Cavendish, John's wife Mary and Cynthia Murdoch, also live at Styles. John Cavendish is the vested remainderman of Styles; that is, the property will pass to him upon his stepmother's death, per his late father's will. Lawrence Cavendish would also come into a considerable sum of money. The income left to Mrs Inglethorp by her late husband would be distributed according to her will, which she changes at least once per year. If she has not changed her will since her marriage, her husband will inherit that income.[4] Cynthia does war-time work at the pharmacy in the nearby hospital.
The residents of Styles wake to find Emily Inglethorp dying of strychnine poisoning. Hastings, a house guest, enlists the help of his friend Hercule Poirot, who is staying in the nearby village, Styles St. Mary. Poirot pieces together events surrounding the murder. On the day she was killed, Emily Inglethorp was overheard arguing with someone, (presumably) her husband Alfred or her stepson John. Afterwards, she seemed quite distressed and, apparently, made a new will — which no one can find. She ate little at dinner and retired early to her room with her document case. The case was later forced open by someone and a document removed. Alfred Inglethorp left Styles earlier in the evening and stayed overnight in the nearby village, so was not present when the poisoning occurred. Nobody can explain how or when the strychnine was administered to Mrs. Inglethorp.
At first, Alfred is the prime suspect. He has the most to gain financially from his wife's death, and, since he is much younger than Emily was, the Cavendishes already suspect him as a fortune hunter. Evelyn Howard, Emily's companion, seems to hate him. His behaviour is suspicious; he openly purchased strychnine in the village before Emily was poisoned, and although he denies it, he refuses to provide an alibi. Inspector Japp is keen to arrest him, but Poirot intervenes by proving he could not have purchased the poison. Inspector Japp arrests John Cavendish. He inherits under the terms of her will, and there is evidence to suggest he had obtained poison."
I enjoyed the mystery and I understood many of the clues & Red Herrings. I had an inkling of what was going on but didn't really even connect all the dots.
There was a subplot of the relationships within Styles, the marriage of Emily & Alfred, Evelyn Howard & Alfred (cousins who hate each other), Alfred & the local widow, and John & his wife Mary.
I realize Hastings, is the perfect "straight man" for M.. Poirot, and an excellent narrator, but he is such an incompetent azz and just serves as a foil for M. Poirot's soliloquies.... But I have never taken to him, as he never learns a thing from M. Poirot & remains ignorant throughout all of Christie's books.
Posted by

Auntie_Nanuuq
at 7:26 PM
0 comments

Sunday, January 4, 2015
A Pocketful of Rye: Marple
★ ★ ★ ★
First I liked the fact that Miss Marple was not that involved in this book, mostly the CID Neel and it was his going around talking to everyone that made the story better for me.
A rich eccentric businessman is dead by poison at this office (found with a handful of Rye in his pocket), but the poison used was one with a delayed reaction.... so someone tampered w/ his breakfast. He wasn't mean nor tightfisted toward his family, just suddenly making bad business decisions and was known to cheat in his dealings to get what he wanted.
Two other murders take place which seem to be mimicking the nursery rhyme..... The wife (eating bread & honey) and Miss Marple's former housemaid, Gladys (in the garden, but not hanging out the clothes).
The year prior, blackbirds baked into a pie, and four on the old man's desk...... The Blackbird mine deal......
Family & household members seeming to be whom they might not be, with hidden pasts.
As I said, Miss Marple wasn't in evidence as the main character, so it made the story much more enjoyable for me. Good plot twists!
-----------------------------------------------------------------------------------------
Passenger to Frankfurt (Neither Marple nor Poirot)
★ ★
This book confused me, it felt like "snippets" of conversations, ideas, circumstances here &
there......
The book begins w/ a man giving his overcloak & passport to a young woman, as she has convinced him that if she gets on her prearranged flight, that she will be killed..... So while she "steal" his things (so that she might take on his identity), he goes to the airport concession & purchases a stuffed panda for his niece.....................
When he goes back to London, it is that he is in the Secret Service & everyone there is discombobulated not being able to figure out what happened....
I still really never understood the point or anything about the story, not to mention all the spy stuff bored me as I found the characters flat &
dull... not anyone to like or care about.
------------------------------------------------------------------------------------------------
Peril At End House: Poirot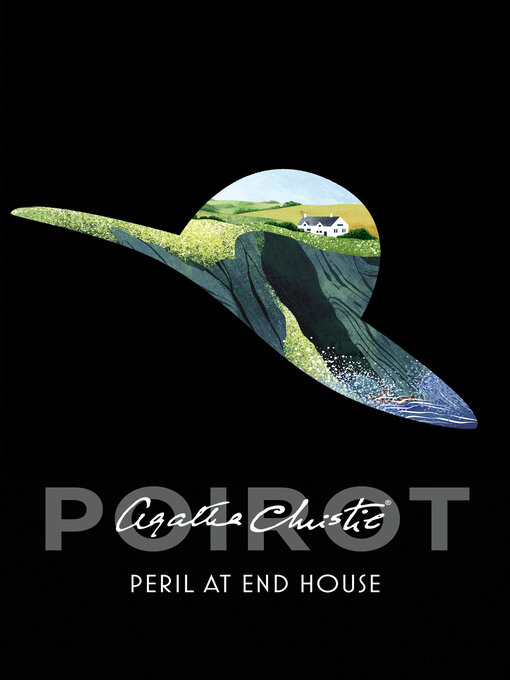 ★
What a way to begin the year.... with a loser!
M. Poirot & Hastings are on holiday, staying at a beach side hotel..... Enter a young woman, Nick, who has been shot at and has had a few other near attempts on her life in the past 3 days....
M. Poirot takes these attempts very seriously, but Nick merely laughs them off. M. Poirot not one to allow murder to pass undetected assigns himself to Nick & her house party, so that he might protect her.
During the fireworks, both Nick & her cousin go back in the house for their coats. The cousin is found shot to death wearing Nick's the shawl, proof that Nick is in danger.
I didn't like this book, I didn't like the characters...... I also didn't like the constant barrage of forced dialog between Poirot & Hastings. Hastings was his usual inept self, and Poirot was all conjecture, exclamations, & prattle.
------------------------------------------------------------------------------------------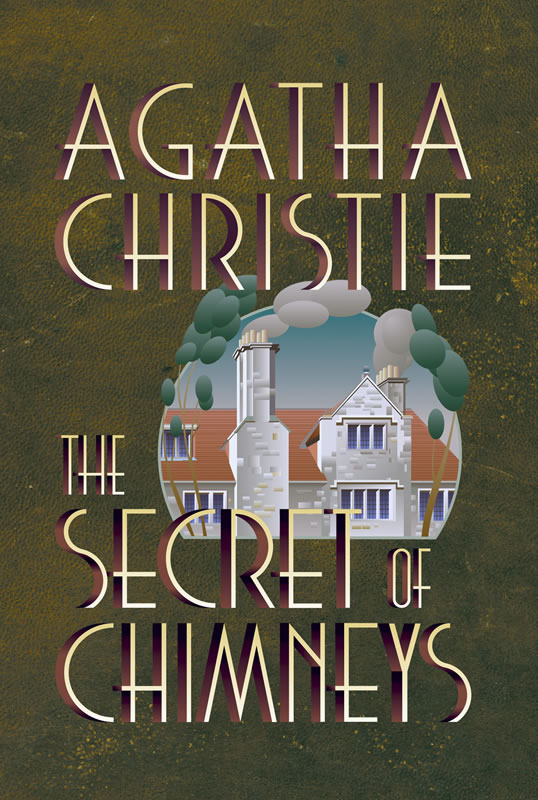 The Secret of the Chimneys: Battle
★ ★ ★ ★ ★
I liked the story, I liked the characters.... Really liked Lord Caterham, his daughter Bundle, & Inspector Battle. In fact I like Inspector Battell much better than M. Poirot & Miss Marple combines. He's intelligent, quiet (not boastful or misleading), and he has a sense of humor.
There are three stories here: a jewel thief just out of French prison looking for the original Koh I-noor diamond that is said to be hidden 2 the Chimneys; the infamous manuscript of a well known count that is on its way to publication (but has been stolen), and the death/murder of the next crown prince and his "dead" brother...
All involved are gathered at the Chimneys, a traditional meeting place of Royalty & political power, much to the consternation of the current Lord Caterham. There are people who are not who the seem, and all except the family have something to hide & gain.
A very delightful mystery, definitely one of Christie's better books.
----------------------------------------------------------------------------------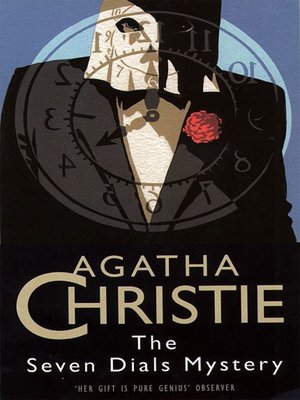 The Seven Dials Mystery: Battle
★ ★ ★ ★
Once again we have a gathering at Chimneys, which had been let out to Sir & Lady Coote..... The Cootes, and most of the previous political figures from "Secret of the Chimneys" are gathered again at a house party that the Cootes are giving. Unfortunately one of the young men has been murdered and seven alarm clocks (there had originally been eight) are found line up across the mantle across from his bed.
After the murder, Sir & Lady Coote leave the Chimneys only to be invited back to a neighboring estate for a highly important political deal where Sir Coote's steel manufacturing will be involved.....
As Bundle is driving through to town, she comes across a young man in the road & nearly runs him over. She swerves and misses him yet she finds him dead... his last words: "The Seven Dials.... Jimmy Thesiger". These words send Bundle off on a chase trying to discover who are the group members of the mysterious Seven Dials and how to stop them from committing more murders....
Enter Inspector Battle; clam, cool, & with his ever present wry sense of humor.
I didn't like this as much as "The Secret of Chimneys", but as I liked the characters I'm willing to rate this higher than had it been one of Christie's other detectives.
-----------------------------------------------------------------------------------------------
Murder at Hazelmoor
★ ★
Also published as "The Sittaford Mystery"
A rich recluse, Sir Trevayne, rents his remote mansion out to a woman & her daughter, while he takes a manor in town. He is in the habit of dining w/ his friend on Tuesdays & Thursdays, but due to the snow, dinner has been cancelled and his friend goes up to Hazelmoor for the evening instead.
After dinner a seance is held and the "spirit" taps out that Trevayne is Dead, Murdered! It is found that Trevayne's estranged nephew has been to visit him, prior to his being found dead & is arrested for the crime. The nephew's fiancee, Emily Trefusis, believe him innocent and sets out to prove it.
From Amazon: "Agatha Christie: Inspector Narracott. Murder at Hazelmoor has the British title: The Sittaford Mystery. From inside the front cover: Race Against Death. Inspector Narracott was the perfect model of a professional police inspector - calm, methodical, doing everything by the book.
Beautiful Young Emily Trefusis was his perfect opposite - impulsive, intuitive, irreverent toward all rules and regulations. Together, they entered into a competition to solve a baffling case of a man who had died at the very moment his murder was being forecast at a seance miles away.
And it was not long before even the Inspector had to admit Emily was as effective a sleuth as he could ever hope to be ... ... unless of course, she was a murderess, leading him on a merry chase..."
I didn't like Emily (she was annoying & a user/manipulator of people) and I didn't like the detective..... The story had a good premise, but unlikable characters.
Posted by

Auntie_Nanuuq
at 11:57 AM
0 comments