A Pocketful of Rye: Marple
★ ★ ★ ★
First I liked the fact that Miss Marple was not that involved in this book, mostly the CID Neel and it was his going around talking to everyone that made the story better for me.
A rich eccentric businessman is dead by poison at this office (found with a handful of Rye in his pocket), but the poison used was one with a delayed reaction.... so someone tampered w/ his breakfast. He wasn't mean nor tightfisted toward his family, just suddenly making bad business decisions and was known to cheat in his dealings to get what he wanted.
Two other murders take place which seem to be mimicking the nursery rhyme..... The wife (eating bread & honey) and Miss Marple's former housemaid, Gladys (in the garden, but not hanging out the clothes).
The year prior, blackbirds baked into a pie, and four on the old man's desk...... The Blackbird mine deal......
Family & household members seeming to be whom they might not be, with hidden pasts.
As I said, Miss Marple wasn't in evidence as the main character, so it made the story much more enjoyable for me. Good plot twists!
-----------------------------------------------------------------------------------------
Passenger to Frankfurt (Neither Marple nor Poirot)
★ ★
This book confused me, it felt like "snippets" of conversations, ideas, circumstances here &
there......
The book begins w/ a man giving his overcloak & passport to a young woman, as she has convinced him that if she gets on her prearranged flight, that she will be killed..... So while she "steal" his things (so that she might take on his identity), he goes to the airport concession & purchases a stuffed panda for his niece.....................
When he goes back to London, it is that he is in the Secret Service & everyone there is discombobulated not being able to figure out what happened....
I still really never understood the point or anything about the story, not to mention all the spy stuff bored me as I found the characters flat &
dull... not anyone to like or care about.
------------------------------------------------------------------------------------------------
Peril At End House: Poirot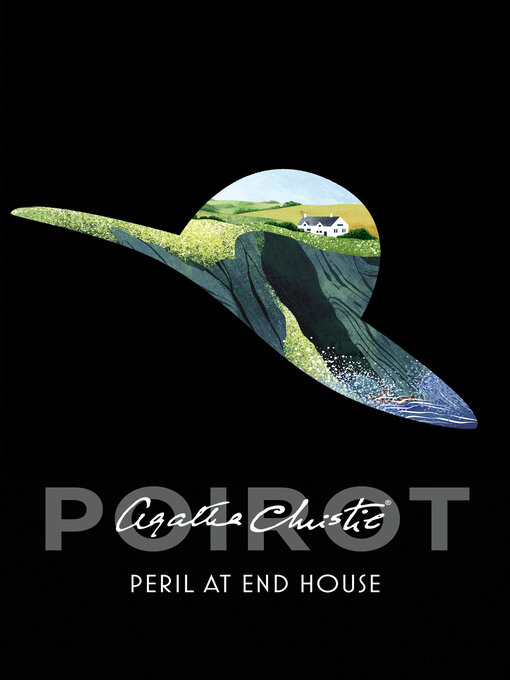 ★
What a way to begin the year.... with a loser!
M. Poirot & Hastings are on holiday, staying at a beach side hotel..... Enter a young woman, Nick, who has been shot at and has had a few other near attempts on her life in the past 3 days....
M. Poirot takes these attempts very seriously, but Nick merely laughs them off. M. Poirot not one to allow murder to pass undetected assigns himself to Nick & her house party, so that he might protect her.
During the fireworks, both Nick & her cousin go back in the house for their coats. The cousin is found shot to death wearing Nick's the shawl, proof that Nick is in danger.
I didn't like this book, I didn't like the characters...... I also didn't like the constant barrage of forced dialog between Poirot & Hastings. Hastings was his usual inept self, and Poirot was all conjecture, exclamations, & prattle.
------------------------------------------------------------------------------------------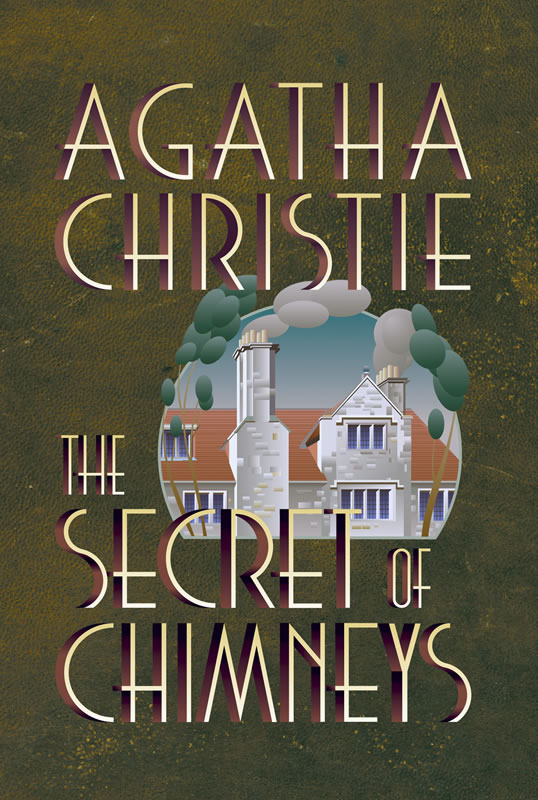 The Secret of the Chimneys: Battle
★ ★ ★ ★ ★
I liked the story, I liked the characters.... Really liked Lord Caterham, his daughter Bundle, & Inspector Battle. In fact I like Inspector Battell much better than M. Poirot & Miss Marple combines. He's intelligent, quiet (not boastful or misleading), and he has a sense of humor.
There are three stories here: a jewel thief just out of French prison looking for the original Koh I-noor diamond that is said to be hidden 2 the Chimneys; the infamous manuscript of a well known count that is on its way to publication (but has been stolen), and the death/murder of the next crown prince and his "dead" brother...
All involved are gathered at the Chimneys, a traditional meeting place of Royalty & political power, much to the consternation of the current Lord Caterham. There are people who are not who the seem, and all except the family have something to hide & gain.
A very delightful mystery, definitely one of Christie's better books.
----------------------------------------------------------------------------------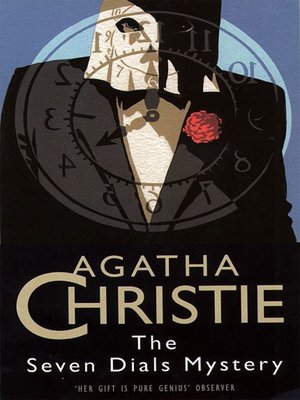 The Seven Dials Mystery: Battle
★ ★ ★ ★
Once again we have a gathering at Chimneys, which had been let out to Sir & Lady Coote..... The Cootes, and most of the previous political figures from "Secret of the Chimneys" are gathered again at a house party that the Cootes are giving. Unfortunately one of the young men has been murdered and seven alarm clocks (there had originally been eight) are found line up across the mantle across from his bed.
After the murder, Sir & Lady Coote leave the Chimneys only to be invited back to a neighboring estate for a highly important political deal where Sir Coote's steel manufacturing will be involved.....
As Bundle is driving through to town, she comes across a young man in the road & nearly runs him over. She swerves and misses him yet she finds him dead... his last words: "The Seven Dials.... Jimmy Thesiger". These words send Bundle off on a chase trying to discover who are the group members of the mysterious Seven Dials and how to stop them from committing more murders....
Enter Inspector Battle; clam, cool, & with his ever present wry sense of humor.
I didn't like this as much as "The Secret of Chimneys", but as I liked the characters I'm willing to rate this higher than had it been one of Christie's other detectives.
-----------------------------------------------------------------------------------------------
Murder at Hazelmoor
★ ★
Also published as "The Sittaford Mystery"
A rich recluse, Sir Trevayne, rents his remote mansion out to a woman & her daughter, while he takes a manor in town. He is in the habit of dining w/ his friend on Tuesdays & Thursdays, but due to the snow, dinner has been cancelled and his friend goes up to Hazelmoor for the evening instead.
After dinner a seance is held and the "spirit" taps out that Trevayne is Dead, Murdered! It is found that Trevayne's estranged nephew has been to visit him, prior to his being found dead & is arrested for the crime. The nephew's fiancee, Emily Trefusis, believe him innocent and sets out to prove it.
From Amazon: "Agatha Christie: Inspector Narracott. Murder at Hazelmoor has the British title: The Sittaford Mystery. From inside the front cover: Race Against Death. Inspector Narracott was the perfect model of a professional police inspector - calm, methodical, doing everything by the book.
Beautiful Young Emily Trefusis was his perfect opposite - impulsive, intuitive, irreverent toward all rules and regulations. Together, they entered into a competition to solve a baffling case of a man who had died at the very moment his murder was being forecast at a seance miles away.
And it was not long before even the Inspector had to admit Emily was as effective a sleuth as he could ever hope to be ... ... unless of course, she was a murderess, leading him on a merry chase..."
I didn't like Emily (she was annoying & a user/manipulator of people) and I didn't like the detective..... The story had a good premise, but unlikable characters.